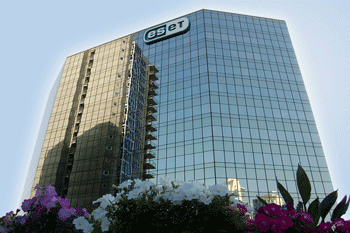 Earlier this month, the ESET North America Partner Conference (ESET NAPC) was held at the Hard Rock Hotel, in San Diego California, from Monday 1 February to Wednesday 3 February. Being a partner of ESET, Global IT CEO/President Tony Williams and Senior Systems Administrator Steve Anderson, attended the event. The three day conference covered in depth discussions on computer security software ESET's role and how to advance its use with business.
On the first day of the conference, all partners arrived in the afternoon to register and check in to the Hard Rock Hotel. Things kicked off early Tuesday morning, starting with breakfast at 8:00am. This was followed by welcoming and opening remarks, then it was straight into ESET business.
Tuesday topics included, ESET Performance & Global Growth, ESET Core Technology, ESET Product Roadmap, ESET Partner Connect Program and ESET Security Solutions. Steve found the ESET Business Products Deepest Dive topic particularly interesting, 
"I enjoyed learning about new ESET product additions, the virtualization security and mobile device management for Apple iOS really stood out to me. I also thought it was great how they made improvements to the ESET Remote Administrator 6.3," said Steve.
The third and final day of the conference, got straight back into the swing of things. Topics focused on marketing and public relations tips, along with ESET partner awards. Tony found the marketing and public relations topics helpful,
"We had discussions with their research and engineering team on how we can go about implementing the ESET technologies into our managed cloud and ISP division. In addition, Global IT is in the process of expanding marketing and public relations strategies. So it was valuable to gain insight from other professionals in the IT industry and understand ESETS passion and expertise behind the business," Tony said.
Tony and Steve thoroughly enjoyed the conference and look forward to the next ESET NPAC in 2017.