To add an Exchange account to your Microsoft Surface Tablet:
From the Start screen, select the Mail app tile.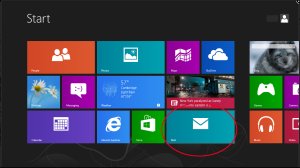 Add your Microsoft email address (Not Exchange), enter password, and click 'Save.'
After saving, your Mail will open up in Microsoft Live email account.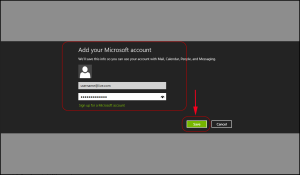 Here, on the right side, select Settings.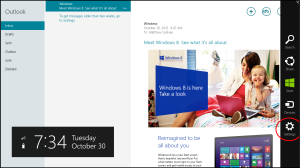 Select Accounts.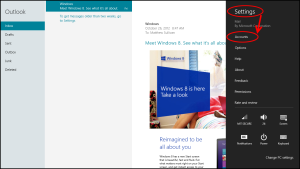 Select Add an account.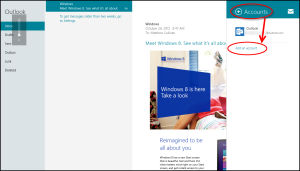 Select Outlook.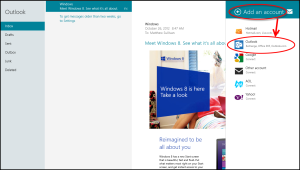 In the following screen, enter your email address for your Exchange account and password.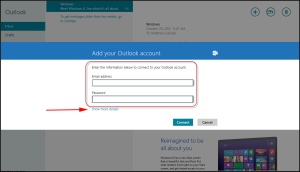 Click on 'Show more details' option.
Fill in the additional fields such as
Your full email address: full.email@domain.com
Server address: mail1.gbl.globalit.com
Domain: gbl
Username: full.email@domain.com
Password: <yourpassword>
Click on 'Connect' option.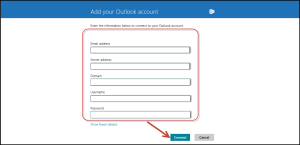 Your Exchange account is now set up.