Many times, a business that has decided to colocate is not exactly sure how many rack spaces, or cabinets, they will require. Colocation "cabinets" are available in "U" sizes and are sold in increments that range from 1U up to multiple full racks / cabinets (42U ea.). Although it might seem obvious at first there are some variables to consider when searching for a colocation partner. These variables include: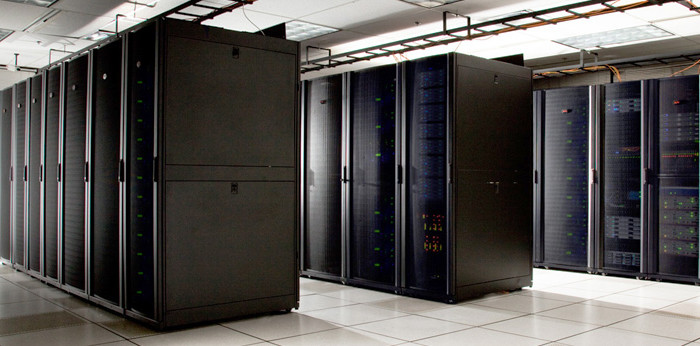 Number of rack spaces used by servers
Rack spaces used by Ethernet switches, VPN devices, KVM devices and other equipment
Rack spaces used by power management (outlet switching) devices
Rack spaces reserved for ongoing growth as more equipment is needed
Secure racks, cages or cabinets
Double U (2U)
A 2U is large enough to support a single 2U server such as a Dell R720 or a single 1U server such as a Dell R620 and a 1U switch or firewall such as the Cisco ASA 5510.
Quarter Rack (10U)
Quarter racks feature 10U's of colocation space contained inside a shared, lockable cabinet. As with all colocation, bandwidth and power are sold a la carte and are customizable. Growing businesses typically use this option if they have more than 6U's worth of equipment to colocate off-site.
Half Rack (21U)
A half rack of colocation is one of our most popular choices. There is sufficient room for multiple servers, SANs, and switches, which allows a customer to construct more complex platforms such as those required for small virtualization clusters or disaster recovery sites. Half rack colocation features 21U's of colocation space located inside a shared cabinet.
Full Rack (42U)
Companies using full rack solutions often need hosting for dozens of servers and large network equipment. Redundant Internet connections and higher bandwidth requirements are also common for customers with one or more cabinets of colocation. Common applications are large virtualization clusters, high capacity off-site storage, or those who are in need of private cabinet space. Full rack co-location features 42U's of co-location space located inside a private, locking cabinet.
Power Source
The amount of power, or amperage, that businesses require to operate servers depends on the size and quantity of their equipment. It is recommended that quarter rack customers purchase 10 Amps of 110v power. On the other hand, equipment occupying a full cabinet commonly requires anywhere from 1 x 20 Amp 110v to 2 x 30 Amp 208v power.
Our experienced professionals can help you decide how much colocation space you need and what kind of management would best suit your business's needs.